We work with you to provide the
best leasing solutions for your business
OUR COMPANY
AT A GLANCE
Taylor Leasing and Rental, Inc.
Here at Taylor Leasing and Rental, Inc, we are dedicated to you and all your different leasing needs.
We've been around for over 20 years and understand the importance of developing a lasting partnership with our customer. Like Bill Taylor use to say, "How do you keep a customer... Treat them like a NEW one!"
Learn More
FAIR MARKET VALUE LEASING
A Fair Market Value (FMV) lease offers a low monthly payment, is the most flexible lease structure and may allow you to obtain tax advantages.
FINANCE / OWNERSHIP LEASING
This structure is similar to a loan but offers 100% financing and the ability to include various soft cost into the lease. At the end of the lease term, ownership of the equipment is transferred to the Lessee.
BUYBACK PROGRAM
This type of fleet leasing program can help you improve your company's cash flow, while also removing the depreciating assets (your company's fleet of industrial rolling stock) and corresponding liabilities from the balance sheet.
FLEET RE-LEASING PROGRAM
Our re-leasing program allows you to extend contracts on a month to month basis, often with significant savings along the way. The option to re-lease your industrial fleet with Taylor not only provides savings but the same great service and support you've become accustomed to.
Used Equipment for
Rent
Taylor Leasing and Rental® also maintains a fleet of forklifts and material handling equipment that is available for rent or lease. Check out what is currently available from Taylor Leasing and Rental®.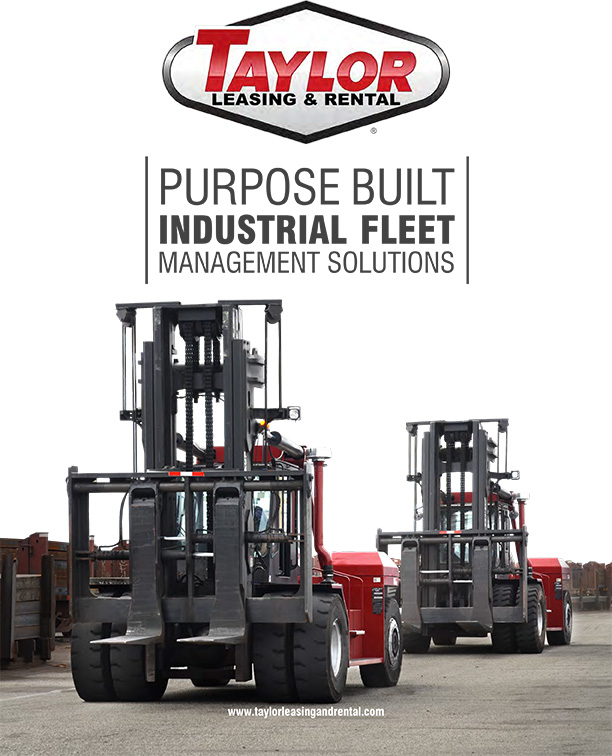 PURPOSE BUILT

LEASING SOLUTIONS

In choosing Taylor Leasing and Rental®, you'll work with experienced professionals who understand all aspects of Industrial Fleet Management and can build the optional fleet leasing solution for you. Not everyone can provide this level of knowledgeable service. Our goal is to build solutions that create lasting partnerships with our clients. To find out more, please checkout our fleet management solution brochure.