Equipment Leasing
The official Taylor Leasing and Rentals Website
Have you considered leasing?
Take a moment to discuss our affordable lease options?

Taylor Leasing and Rental provides competitive finance and lease solutions for your Taylor equipment material handling needs. Our mission is to be the preeminent financial service provider to our global customer base, delivering the highest quality products and services. Taylor Leasing can provide incentives and opportunities beyond the reach of third party finance companies.

Our goal is to structure a financial product that improves your profit with reduced operating cost by increasing up-time and offering a wide range of financial products to fit the specific needs of your business. Taylor Leasing offers over 100 different financial structures within the main product categories of

Operating Lease - A financial choice which provides use of equipment for extended period of time with a low monthly operating cost.
Finance Lease - This type of lease offers flexibility in payments with equipment ownership options at the end of the lease term.
Fleet Management - Your needs and goals are always evaluated carefully before providing you with a custom fleet leasing solution. We only include fleet management services (including maintenance solutions detailed below) that help your fleet function more efficiently.
Fleet Maintenance - We offer tailored fleet maintenance solutions, that range from periodic service and emergency repairs to full on site personnel. Taylor Fleet Maintenance Programs assist in budgeting, while helping to eliminate unpredictable expenses and allowing you to focus on your actual business.
PURPOSE BUILT LEASING SOLUTIONS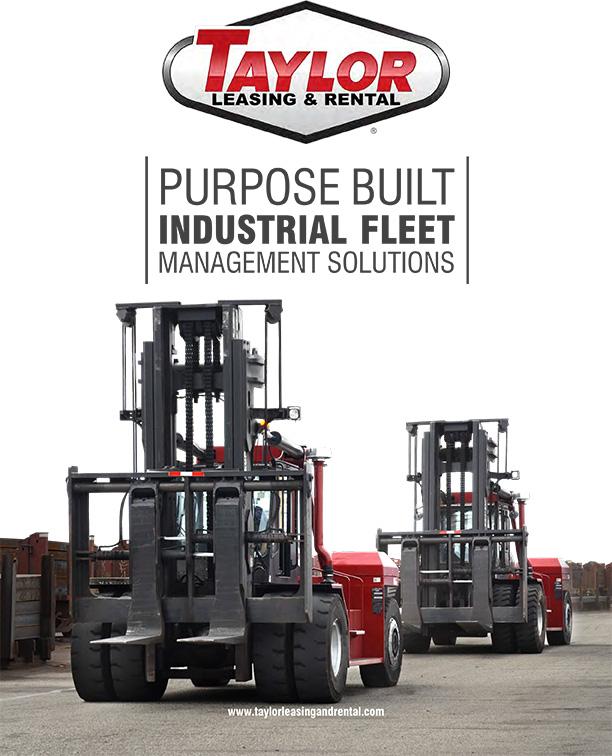 In choosing Taylor Leasing and Rental, you'll work with experienced professionals who understand all aspects of Industrial Fleet Management and can build the optional fleet leasing solution for you. Not everyone can provide this level of knowledgeable service. Our goal is to build solutions that create lasting partnerships with our clients. To find out more, please checkout our fleet management solution brochure.
Read More
Used Equipment Inquiry
Interested in a used piece of equipment we have? Drop us a line.